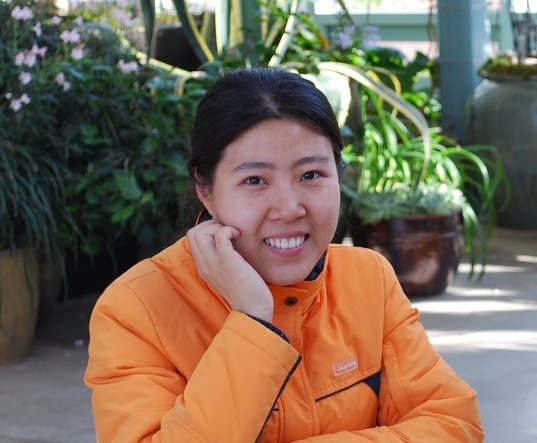 黄远星
上海理工大学,环境与建筑学院,副教授
联系方式:huangyuanxing@usst.edu.cn
研究方向:
水污染控制,包括工业废水中难降解有机物的高级氧化处理,生活污水的生物处理,饮用水中微量污染物的深度处理等。
教育背景
- 博士,市政与环境工程,犹他大学,2006-2010
- 硕士,环境工程,复旦大学,2001-2004
- 学士,环境科学,山西大学,1995-1999
工作经历:
上海理工大学,讲师、副教授,2011-今
上海市宝山区生态环境局,副局长(挂职),2020.03-2021.03
部分成果:
(1) 黄远星,李亮,许智华. 简易吹扫-捕集装置在化学实验教学中的适用性探讨,化学教育,2019,40(12),50-52
(2) 黄远星,环境生物技术教学实验设计案例,教育教学论坛,2019,1(26),274-275
(3) Yuanxing Huang, Manli Liang, Luming Ma, Yaowei Wang, Daofang Zhang, Liang Li, Ozonation catalysed by ferrosilicon for the degradation of ibuprofen in water, Environmental Pollution, 268 (2021) 115722: 1-11
(4) Yuanxing Huang, Jiewen Jiang, Luming Ma, Yaowei Wang, Manli Liang, Zhiguo Zhang, Liang Li, Iron foam combined ozonation for enhanced treatment of pharmaceutical wastewater, Environmental Research, 183 (2020) 109205: 1-8
(5) Yuanxing Huang, Tingting Yang, Manli Liang, Yaowei Wang, Zhihua Xu, Daofang Zhang,
Liang Li, Ni-Fe layered double hydroxides catalized ozonation of synthetic wastewater containing Bisphenol A and municipal secondary effluent, Chemosphere, 2019, 235: 143-152
(6) Yuanxing Huang, Yufei Yang, Jiewen Jiang, Zhihua Xu, Chunlei Zhu, Liang Li, Visible Light Photocatalytic Ozonation of Oxalic Acid by MnOx-g-C3N4 Composite, Journal of Environmental Engineering, 2018, (144)8:1-8
(7) Yuanxing Huang, Mengyu Luo, Zhihua Xu, Daofang Zhang, Liang Li, Catalytic ozonation of organic contaminants in petrochemical wastewater with iron-nickel foam as catalyst, Separation and Purification Technology, 2019, 211: 269-278
(8) Yuanxing Huang, Daofang Zhang, Zhihua Xu, Shijue Yuan, Yuanheng Li, Lian Wang, Effect of overlying water pH, dissolved oxygen and temperature on heavy metal release from river sediments under laboratory conditions, Archives of Environmental Protection, 2017, 43(2): 28-36
(9) Yuanxing Huang, Yaru Sun, Zhihua Xu, Mengyu Luo, Chunlei Zhu, Liang Li, Removal of aqueous oxalic acid by heterogeneous catalytic ozonation with MnOx/sewage sludge-derived activated carbon as catalysts, Science of the Total Environment, 2016(575):50-57
(10) Yuanxing Huang, Shengnan Qin, Daofang Zhang, Liang Li, and Yan Mu, Evaluation of Cell Disruption of Chlorella Vulgaris by Pressure-Assisted Ozonation and Ultrasonication, Energies, 2016, 9(3): 173
(11) Yuanxing Huang, Chenchen Cui, Daofang Zhang, Liang Li, Ding Pan, Heterogeneous catalytic ozonation of dibutyl phthalate in aqueous solution in the presence of iron-loaded activated carbon,Chemosphere, 2015, 119: 295-301
(12) Huang Yuanxing, Zhang Daofang, Li Yuanheng, Xu Zhihua, Yuan Shijue, Wang, Lian, Heavy metals sorption on river sediments: kinetics, equilibria and relative selectivities, Fresenius Environmental Bulletin, 2015, 24(9): 2792-2799
(13) Huang Yuanxing, Hong Andy, Zhang Daofang, Li Liang, Comparison of cell rupturing by ozonation and ultrasonication for algal lipid extraction from Chlorella vulgaris, Environmental Technology, 2014, 35(8):931-937
(14) Huang Yuanxing, Li Liang, Biodegradation Characteristics of Naphthalene and Benzene, Toluene, Ethyl Benzene, and Xylene (BTEX) by Bacteria Enriched from Activated Sludge, Water Environment Research, 2014, 86(3):277-284
(15) Huang Yuanxing, Song Cuihong, Li Liang, Zhou Yuemei, The Mechanism and Performance of Zeolites for Ammonia Removal in the Zeolite Packed Electrolysis Reactor, Electrochemistry, 2014, 82(7): 557-560
(16) Huang Yuanxing, Li Liang, Song Cuihong, Effect of nitrogen and phosphorus levels on the lipid production of chlorella vulgaris and evaluation of ultrasound-assisted lipid extraction, Fresenius Environmental Bulletin, 2013, 22(10): 2848-2854
(17) 黄远星,张道方,陶红,李亮,水生微藻制备生物燃料的方法综述,水资源与水工程学报,2012,(02):6-12
(18) Xiaozi Lin, Xufang Li, Jiaoran Fei, Luming Ma, Yuanxing Huang, In-situ growing protective Cr-substituted goethite film on iron shavings (Fe0) as efficient catalytic ozonation catalysts: A comparative study, Journal of Cleaner Production, 288 (2021) 125653: 1-9
(19) Liang Li, Ya Yang, Yaowei Wang, Manli Liang, Yuanxing Huang, Electrochemical activity of layered double hydroxides supported nano Pt clusters toward methanol oxidation reaction in alkaline solutions, Journal of Materials Research and Technology, 2020, 9(3):5463–5473
(20) Li Liang, Yun Yafeng, Zhang Yuezhi, Huang Yuanxing*, Xu Zhihua, Electrolytic reduction of nitrate on copper and its binary composite electrodes, Journal of Alloys and Compounds, 2018,766:157-160
(21) Li Liang, Song Cuihong, Huang Yuanxing*, Zhou Yuemei, Enhanced Electrolytic Removal of Ammonia from the Aqueous Phase with a Zeolite-Packed Electrolysis Reactor under a Continuous Mode, Journal of Environmental Engineering, 2015, 141(2): 1-8
(22) Li Liang, Song Cuihong, Huang Yuanxing*, Zhou Yuemei, Investigation of BTEX removal efficiency using the electrolytic oxidation and Fenton's reaction. Journal of Water Chemistry and Technology, 2016, 38(3), 149-157.
(23) Li Liang, Yao Ji, Fang Xueyou. Huang Yuanxing*, Mu Yan, Electrolytic ammonia removal and current efficiency by a vermiculite-packed electrochemical reactor, Scientific Reports, 2017, 7:1-8.
(24) Li Liang, Huang Yuanxing, Liu Yan*, Li Yangyang, Electrolytic removal of ammonia from aqueous phase by Pt/Ti anode, Water Science and Technology, 2013, 67(11): 2451-2457
(25) Li Liang, Zhou Yuemei, Zhang Yuezhi, Huang Yuanxing, and Goel Ramesh*. Enhanced electrolytic nitrate reduction utilizing a three-dimensional electrolysis reactor packed with activated carbon and foamed copper. Environmental Engineering Science, 2016, 33(8), 525-535.
(26) Xufang Li, Weiyu Chen, Luming Ma, Yuanxing Huang, Hongwu Wang, Characteristics and mechanisms of catalytic ozonation with Feshaving-based catalyst in industrial wastewater advanced treatment, Journal of Cleaner Production,2019, 222:174-181